The REHAB-LAB-4ALL continues its success with three adopters by transferring the innovative concept created in France for manufacturing assistive devices by 3D printing to 6 further adopters from Italy, Switzerland, Ireland, Romania and Spain.
A REHAB-LAB is a fabrication laboratory that aims at enabling people with special needs to engage in the design of their own assistive services with the support of healthcare professionals. The twinning focuses on digital fabrication, mainly on 3d modelling and 3d printing. The use of digital technology enables the creation of precisely "tailored", personalised devices. This way, a REHAB-LAB promotes the direct involvement of the users and their empowerment in a therapeutic way.
The originator of the twinning, Centre Mutualiste de Rééducation et de Réadaptation Fonctionnelles de Kerpape (France) is one of the major rehabilitation centres in France, where dedicated healthcare specialists launched the REHAB-LAB initiative 4 years ago. A REHAB-LAB has been already completed by 15 other institutions in France and is still presently being transferred to 3 European countries (Belgium, Denmark and Italy) thanks to the DHE 1st call for Twinnings.
There are 3 types of actors involved in a co-design process of the twinning:
1) A user – a person with occupational needs, but also expertise on their situation;
2) A healthcare professional – a person with a healthcare background capable of analysing the need and developing a therapeutic strategy to recover, improve and maintain a functional (cap)ability to fulfil daily-life activities of a patient;
3) A technical referent – a person with a technical background and digital skills, capable of managing the design and the manufacturing process in all its phases.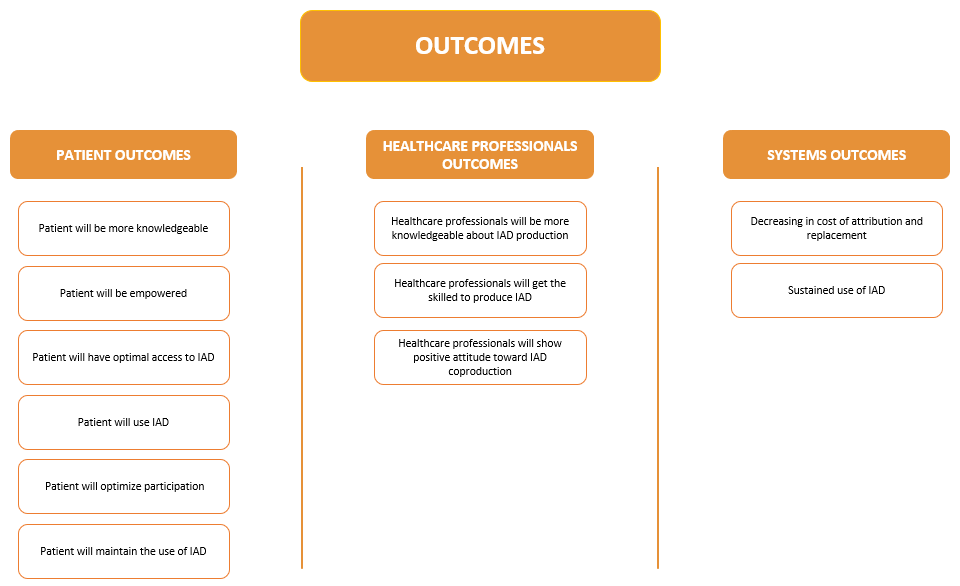 At this stage of the project, the partners have already held several workshops aimed at sharing community knowledge as well as their plans on implementing the REHAB-LAB twinning.
Although the project participants come from different backgrounds and cultures, they are all enthusiastic about the common goal: to establish a functioning REHAB-LAB laboratory by the end of the twinning and to make it available to the European community as much as possible.
Another valuable contribution of the REHAB-LAB will be a common charter providing a framework for sharing processes, in particular concerning citizen/patient participation and future challenges (such as the covid19 crisis) aimed at integrated digital fabrication in healthcare organizations.