DigitalHealthEurope twinning Digital Telecare allows twinning partners to develop and enhance their own digital telecare implementation plans.
The critical role of digital technologies, such as telecare, in supporting people to remain living safely at home has been widely recognised especially during the COVID-19 pandemic. Nevertheless, most European regions providing telecare services still operate traditional analogue telecare services. The development of a new digital infrastructure means that analogue infrastructure will be replaced with digital infrastructure in the next 3 – 7 years.
Recognizing this fact, the DigitalHealthEurope twinning Digital Telecare aims to develop a strategic roadmap for digital telecare and a citizen pathway to support the development of innovative, person-centred service models that improve health and wellbeing outcomes for citizens, whilst promoting independent living. This will be especially relevant for EU regions that are implementing digital telecare.
The twinning brings together three regions that have well-established telecare services: Andalusia (Spain) and Agder (Norway) as adopters and Scotland (UK) as originator. Exchanging knowledge and sharing their strategic plans and progress with digital telecare will improve their regional strategic and/or operational plans. The twinning builds on long standing collaborations between the twinning partners (the Scottish Government, the University of Agder and the University for Social Services and Dependency of Andalusia) through the Memorandum of Understanding (between Agder and Scotland) and a previous EIP on AHA Twinning (between Andalusia and Scotland).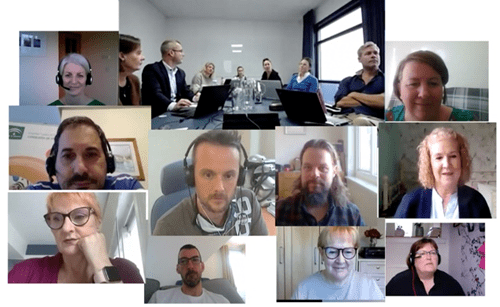 The Project Team first met in September 2020 to discuss and agree on the project work plan and create a dissemination strategy. Since then, virtual knowledge exchange workshops were organised where each region presented an overview of their current telecare service and plans for digital telecare as well as where the Project Team drew up a list of priority topics for further, in-depth knowledge exchange.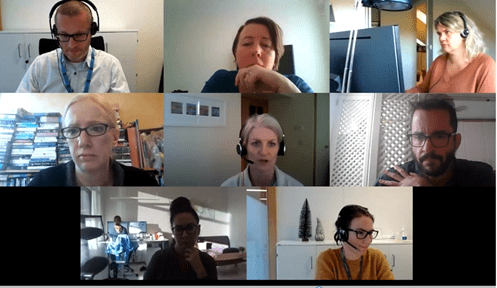 The DigitalHealthEurope twinning also focuses on the development of a Citizen Pathway for Digital Telecare. Preparatory work on this began in September 2020 when Scotland's Digital Office presented some initial ideas on the pathway design and content and invited project partners to begin thinking about these further in preparation for the start of further activities in the beginning of 2021.
More information on the DigitalHealthEurope twinning Digital Telecare can be found here.